The book that made me want to be an author! I still remember the characters; they were so vivid. Therefore, my own books tend to be character-driven.
Like Oprah, I think this book is Steinbeck's best (and I've read them all).

What can I say? Good vs. Evil. I get caught up in this book every time I open it.
I get goose bumps every time I think about this book.
One of the best beginnings [and endings] I've ever read!

The characters and the author's delicious sense of irony would be enough reason to make this one a favorite, but this is the novel that first introduced me to the wonderful era of the English Regency. I stumbled upon the book in the public library as a seventh grader and didn't understand half of it, but that didn't stop me from falling in love with it!

The first Heyer book I ever read. Need I say more? It combined some fascinating, offbeat characters with the Regency setting I loved and a detailed, thoroughly researched and readable dose of history few authors could get away with in a popular novel. (It moves from the ballrooms of Brussels to the battlefields of Waterloo and on to London...) While I loved that as a reader, it also inspired me as a writer!

This charming, funny novel, about an irrepressible, mistake-prone witch and a stuck-up duke, might be a contender anyway, but it includes my favorite love scene of all-time. It works on every level, thanks to the wonderful characters and the skills of the author. I don't want to say more in case someone hasn't read it, since the element of surprise plays an integral part in that scene's success.

Mayne wrote young adult books in the 60's that surpassed anything I'd ever read. In Earthfasts, set in the Yorkshire Dales, he blends past and present, legend and supernatural, in a way that might be terrifying except that he keeps things so grounded with a superb talent for detail and language. I can't pick up this book without getting sucked into its pages time and again, and I've read it a million times!
Can we only pick five favorites? (Whine.) This is so hard! Okay, Luanne Rice is one of my newer reading addictions and True Blue is my favorite among her books that I've read so far. As a reader I enjoy her warm, contemporary stories and very real, appealing characters. I like her mix of romance with family issues and a dash of mystery, magic or suspense, and I admire her grasp of the volatile dynamics of human relationships! As a writer I adore her style and —here it is again— talent for detail and language. Not fast-paced, her prose is rich and offers pleasure to be savored in and of itself.


How to choose just five from a lifetime of favorites? They'd have to be those books I've read that left me wanting *more*...*now*! That's why Anne of Green Gables tops the list. As a child and teenager, I couldn't get enough of Anne's adventures in Avonlea and devoured the entire series more than once. A true kindred spirit was Anne. Of course, I've watched the CBC television 'Avonlea' series many times and have even seen Green Gables performed in musical theatre. I'd say that definitely qualifies as wanting more! It was truly difficult, though, to choose my favorite childhood book. Others running neck-and-neck include 'Swallows & Amazons' by Arthur Ransome; Cue for Treason by Geoffrey Trease; and 'Black Beauty' by Anna Sewell. I loved them all.


Or maybe I should say 'The Cat Who Went Bananas' ... or 'Knew Shakespeare' or 'Played Post Office' or... sorry, but I can't pick just one ' Cat Who' book!

These cozy, old-fashioned mysteries feature smart cat Koko the sleuthing Siamese, his companion Yum Yum, and their human, the accidentally wealthy newsman and perpetual bachelor, James (Qwill) Qwilleran. I'm midway through Braun's 28-book series and enjoying every minute spent with the people and places of Moose County "400 miles north of everywhere". Currently my choice for bedtime reading, this series is a great way to unwind at the end of a busy day.

No doubt about it, Rowling is a masterful story-teller. My son and I never tire of listening to the Jim Dale audio renditions of Sorcerer's Stone, Chamber of Secrets, Prisoner of Azkaban, Goblet of Fire, Order of the Phoenix, and Half-Blood Prince. They've opened a world of reading and imagination for my son and that's a bit of Potter 'magic' in itself.

This is book one of another series favorite, the Amelia Peabody Mysteries. Step back to early 1900's... Amelia and her husband Emmerson are archaeologists in Egypt where mystery and danger abound ...think Carter's cursed discovery of King Tut's tomb. I've always wanted to visit the pyramids. With Amelia, I do.

Book one of the 'Dragon Riders of Pern' series, this was my introduction to the world of science fiction/fantasy. Here there be dragons!


The best tortured hero ever and the funniest, no nonsense heroine. This is one of the only books I'll read parts of over and over again, year after year.
2. Heaven, Texas
Susan Elizabeth Philips
This is one of the first of the author's Chicago Stars books and I love them all. But I have a serious Brett Favre crush and Bobby Tom Denton just reminds me of him.
When this came out it was so new, so different, just spectacular. Check out the last line—one of the best ever written.
A powerful, emotional re-telling of the story of Hosea. Just brilliant.

From the beginning, I've been a Stephanie fan. Evanovich has continued to deliver hysterical stories book after book. I've gone back and re-read this one countless times to try and figure out how she did it. I can't because I just keep enjoying the ride. A series I can share with my niece—just great fun.
This was one of the most "food for thought" books I have ever read. Despite its length, I couldn't put it aside. Only thing I didn't like was the ending. I would have preferred Dagney to end up still "in love" with Hank Reardon (I adored him) rather than John Gault. I guess that's because I'm a romance writer.
The second book that really tapped into my mind. Although, I don't buy everything Brown said, he sure writes what I consider to be a "page-turning, can't put it down to the end" kind of book.
Do I even have to explain. Jane Austen at her best. Darcy and Elizabeth the perfect protagonists, plus a cadre of great supporting characters whom I envy as a writer.
First Sandra book I'd ever read. Not the greatest romance plot, but a heck of a good story. I bought whatever I could find of hers from that time on.
The book that turned me onto romance novels. No big, hot sex scenes, but the superb writing carried the book. And keep in mind that at the time she wrote it, a romance in a novel was not pigeon-holed as a "trashy novel".

Read the book when I was younger. It still stays with me. And it is still in print: last printing December 1, 2005!

The first book I read for RWA's Golden Medallion contest — many, many years ago. Was released again by Imaginn books in 2002....still available.

Loved this book by Judith French along with the books in the series that followed — The Barbarian and The Warrior. Great characters, riveting stories!



A Harlequin Romance written released in 1981. This book made me laugh out loud. It was an amusing book that I haven't forgotten.




I love all the "In Death" books by J.D. Robb aka Nora Roberts. I also love all Nora Roberts books.
Elizabeth Bennett is a wonderful, intelligent heroine, very easy to relate to, with an embarrassing family (don't we all have at least one relative who makes us wince?). And she has great taste in men.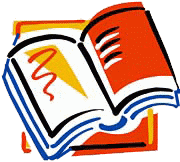 I love the complexity of this book. There are three romances running simultaneously along with a suspense element and a tie-in to a historical event.
3.Jane Eyre
Charlotte Bronte
Jane is plain yet smart ... the perfect heroine to cheer on. Love the gothic setting and tone.

4.Casey
Lori Foster
This hero is the perfect man. Kind, loyal, brimming with integrity... the kind of guy you could actually live with for forty years and still love.

Isn't there a little bit of bumbling Bridget in all of us? At least there is in me. ;-)
I fell in love with this book even before I moved to New Orleans. Now that I've lived here going on fourteen years, I laugh even harder. And sometimes it makes me cry, too. Especially now.

There may be a theme developing here ...books that make me laugh when they are not making me cry! Try it, you'll see!


This "children's book" is probably the most instrumental influence in my becoming a writer. After I read this novel in fourth or fifth grade, I began keeping my own "spy notebooks." I've continued to do so, and I've almost, but not quite, reached "That Birthday"!
Seriously, folks, want to get married again? Married for the first time? Married, one hopes, for the last time? Try it. It works!

A friend gave this book to me for Christmas three years ago. He told me he'd been taught to read one chapter, or law, each morning, following a seven day cycle. I began reading this tiny gem that Sunday. I am thankful that this gift came into my life and by sharing this book as one of my favorites, I hope to pass on that gift to others.


This is a wonderful story of family life and society in pre World War II Japan. It centers around the difficulties of marrying off Yukiko, the shy, old fashioned, but strong willed third of the four sisters. The author has been dubbed "The Japanese Jane Austen." Attention writers: I bet you can't top the last sentence.

The American author recounts the experiences she had while teaching in Japan. It's beautifully written and contains many astute observations on Japanese society and places. Read this, and you'll want to head for Tokyo.
Another American in Japan memoir. The author worked as an apprentice to a master Japanese potter, a rare opportunity for a foreigner. This book increased my appreciation and understanding of Japanese art, and it was a fun read, too.

A classic, informative, entertaining account of the journalist author's travels in Asia, including Japan. I wish I had his job.

The author is one of Japan's top mystery authors. This novel is an eye opening look at contemporary Japan, as well as a fascinating mystery.
One of the criteria for choosing our favorite books was a book that was on our keeper shelf, a book we turn to again and again, for enjoyment, for comfort. The rest of the books I chose were fiction books, but I couldn't leave this one out. It's there for me, when I'm up, when I'm down, when I need a word to get me back on my feet. I have an older New International Version with study notes, which can be interesting in themselves. If you've never read the Bible, try it. You might like it!

This series of books for young people includes The Book of Three, The Black Cauldron, The Castle of Llyr, Taran Wanderer, and The High King. I first read them when I was in third grade. I've read them again and again over the years, and was delighted to read them to my sons when they were younger. The language is beautiful, it's easy to relate to the characters, and I swear there really is such a land just over the horizon. Celtic mythology has always spoken to me. I hope I can share these with my grandchildren some day.


In this fish out of water tale, a starving graduate student is whisked into an epic fantasy world where language has power. Suddenly, because he can quote Shakespeare and Milton, he's the greatest wizard going! Christopher Stasheff said one of the reasons he wrote this book was that so many high fantasies, based on the middle ages, leave out God. That seemed odd to him because the Church was so important in those days. The hero has to deal with issues of heaven and hell, for what he had assumed to be literary is now literal. Great story!

This book opened my eyes to the wonders of the Regency period. A spirited young lady is sent to rusticate in the country to live down a recent scandal. However, the castle where she takes refuge is haunted by a very different sort of spirit!

This is another of my favorite Regency romances. Miss Melinda Mathley is happy to have a logical mind, a decent head of hair, and good teeth. She also has a habit of rescuing those around her. But when she sets out to rescue reforming rake Lord Carleton, she nearly drives him to the brink of disaster! As funny as it is poignant, this story captured my imagination and never let go.


1. The Eight
Katherine Neville
What do chess, Charlemagne, the French Revolution, computers and OPEC have in common? Not much, you'd think. Think again. They have in common THE EIGHT, by Katherine Neville. While this book has had it's share of so-so reviews, it's one I keep coming back to. I love the past/present "Dickenesk" style and the master plot that keeps you really guessing until the very end.


While I *loved* Eco's Foucaults Pendulum, I have to admit I preferred The Name of the Rose. What can I say? I'm a sucker for historical novels, and not necessary romance ones, which this definitely is not. The book revolves around a murder in a medieval monastery and a Sherlock Holmes-like monk (and his your apprentice) who try to solve the crime while still more murders take place. Wonderfully written; a book you can really sink your teeth in to.
One of the all-time best contemporary romances I've ever read. Very steamy! Anyone who can read Slow Heat in Heaven and not fall head-over-heels for Cash Beaudreaux is a stronger woman than I. I believe this was Brown's "break out of category romance" book, and she did a "heavenly" job with it. This book generated the first and only fan letter I've ever written.

Interesting and different. An Instance of the Fingerpost involves four different versions of the exact same event (a murder), each part told from a separate character's very dissimilar view point. With each telling, something new about the original version is learned and more detail is added. It's set duringthe middle ages, and the author really brings the time-period to vivid life. This book withstood my Rubber Band Test (if I reread a book so many times it falls apart and has to be held together with a rubber band, it's Really Good).

I'm a huge Phantom of the Opera fan. Phantom was originally released in 1991 (and was re-released (yay!) in 2005). It's a recent addition to my top 5 favorites, bumping off Tom & Sharon Curtis' Lightning that Lingers and their The Windflower. If you are a fan of Phantom of the Opera in any of its many forms, and have ever wondered what Erik's life might have been like before Christine, plunge into Phantom. (I've recently had to buy the hardcover edition of this book because it also passed my Rubber Band Test!)